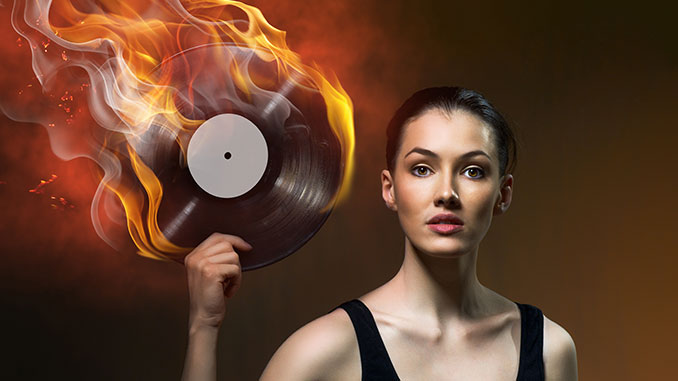 What are DVD ripper software
DVD rippers are those applications that are designed for general public to either rip their own DVDs for backup purposes and for converting DVD files into more compatible formats such as MKV, MP4, X264 and x265 as per requirement.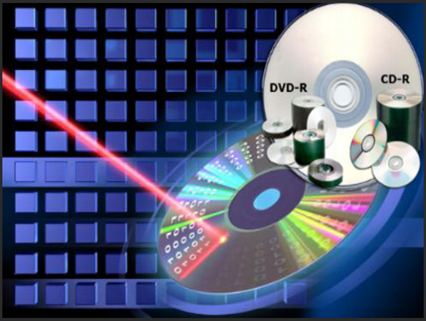 They can also be used to replace the rather old fashioned and single purposed tools like Daemon and Alcohol that were mostly used by gamers to accumulate their favorite Games on DVDs.
Free DVD ripper software are those programs which provide these services without charging any penny from the users.
Significance of Free DVD ripper software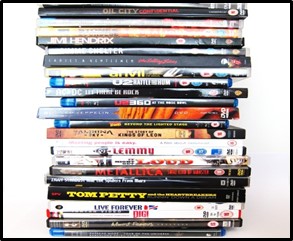 in today's android dominated world DVDs are becoming a bit old fashioned like cassettes and records. However DVDs, even as it doesn't seem to be the case, are not in the main stream anymore and the modern cars don't even come with DVD players these days. Every manufacturer prefers Apple carplay or some other type of online based infotainment units but what if you wanted to watch your movies on your iPad or iPhone or your other mobile devices such as android tablets and phones, this is where the problem begins as you start to run into compatibility issues. Just imagine the hassle of copying an ISO file from your DVD to your mobile device and then running into a compatibility issue, it's frustrating especially if you have a slow PC because DVD files generally tend to be quite large and take up a big chunk of time to be transferred.
This is where Free DVD ripper software come in. To fill up this gap, they offer many formats for you to convert your DVD files into which not only solves the compatibility issues but also if you chose formats like MKV or MP4 the files are compressed considerably hence making them convenient to transfer so in short Free DVD ripper software make life equally easier for a media junkie or a common desktop user.
What to look for in a Free DVD ripper software
There can be a lot of things to look for while choosing a Free DVD ripper software however I am mentioning a few of them below:
Usability and ease of access
A good number of available formats to choose from
Support for as much devices as possible
The ability to grab audio tracks from DVDs
All the basic ripping and conversion optionsIt's hard to find the perfect software but luckily today I have one which is going to meet all of the above mentioned requirements so look out for that one. There are many Free DVD ripper software available online and you can pick any one of them according to your needs but here I am going to list 5 of the Free DVD ripper software that top my list including my most favorite one.
Free DVD Ripper Platinum

Free DVD Ripper Platinum is my favorite of the bunch for quite some time now. It offers a solution to all the compatibility problems one might encounter during ripping DVDs. It has been purpose built to provide full assistance and bridge the gap that other software of this genre have left. Free DVD Ripper Platinum shines particularly high when you want to convert your DVD files for your mobile devices, it does so by offering pretty much all the video formats hence eradicating the compatibility issue completely. It can rip Blu-rays while retaining the HD quality. The formats offered are AVI, MP4, FLV, 3GP, WAV, MP3, x264, x265, etc.
Free DVD Ripper Platinum offers HEVC (x265) encoding which is really impressive coming from a free software. All this enables you to watch your DVDs on iPhone, Apple TV, PSP, BlackBerry, iPad and mobile phones.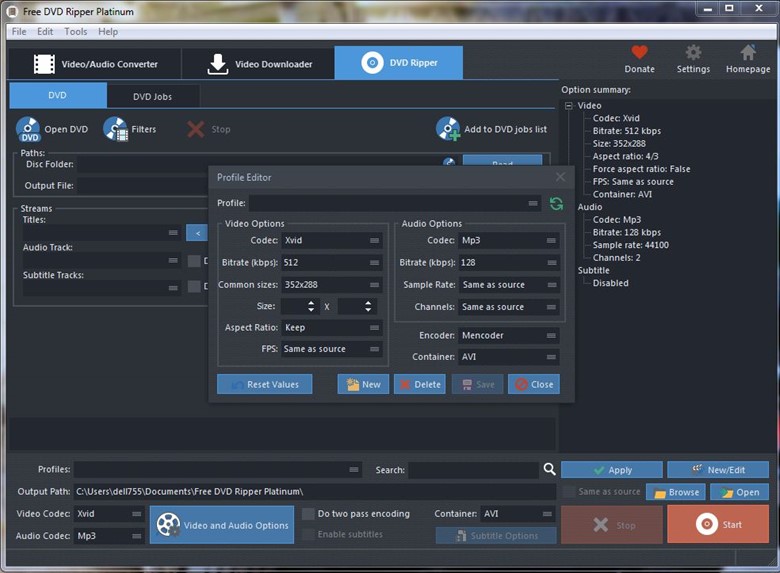 Free DVD Ripper Platinum along with all its features also brings audio ripping to the table. With this utility you can conveniently rip the audio from your DVDs, for your mobile devices. This useful feature is exclusively added to the Free DVD Ripper Platinum. Free DVD Ripper Platinum also enables you to rip subtitles in multiple languages by allowing 2 or more audio tracks to be added to the video at the same time. Free DVD Ripper Platinum also gives you a preview of your movie with the help of a slider bar before conversion. The option for taking a snapshot is also given and it proves useful time after time again.

Another very attractive feature of Free DVD Ripper Platinum is that the quality of the audio remains exactly the same in the converted version, especially when ripping HD DVDs/Blu-rays the output audio quality still remains in the lossless range which is pretty impressive. Similarly while extracting just the audio from a DVD the audio quality remains the same as original in the video track. It also tries to keep the files as close to original as possible and after conversion the original Multilanguage audio tracks and subtitles remain intact with the resulting file which is a huge plus point for me.
Controls are provided for the users to preset the output quality precisely. It gives you the option to get perfectly optimized videos according to your mobile device display. It also provides Deinterlacing for a better video output and helps you decrypt DVDs using its newest copy protection features.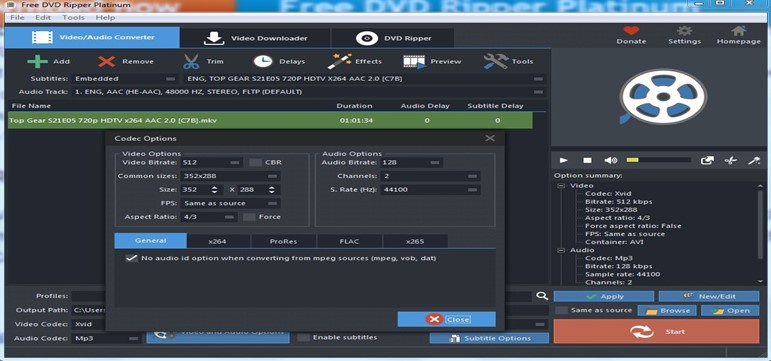 The most impressive feature of Free DVD Ripper Platinum is the speed with which it gets the converting done. Anyone who has used any DVD ripper software in the past must be aware of the time consuming nature of this process but Free DVD Ripper Platinum provides support for Dual and multicore processors for optimizing speed and efficiency. It can also handle multiple files which enable you to queue up multiple conversions and it will deal with them as one batch which is awesome.
Keeping its useful features in mind, it's still very easy to use and offers a great interface providing the ease of operation to the user. Moreover it is also completely free, which is a big plus for me.
WinX DVD Ripper
WinX DVD Ripper comes in handy when you want to rip files directly from the DVD. It can also rip ISO images and DVD folders. WinX DVD Ripper offers a few ready-made profiles from which you can choose whatever suits your requirements. It's just an easy way of doing the required ripping without any complication. With WinX DVD Ripper you can also add customized subtitles to your files or rip the existing ones into your desirable format. You can also choose between multiple audio tracks.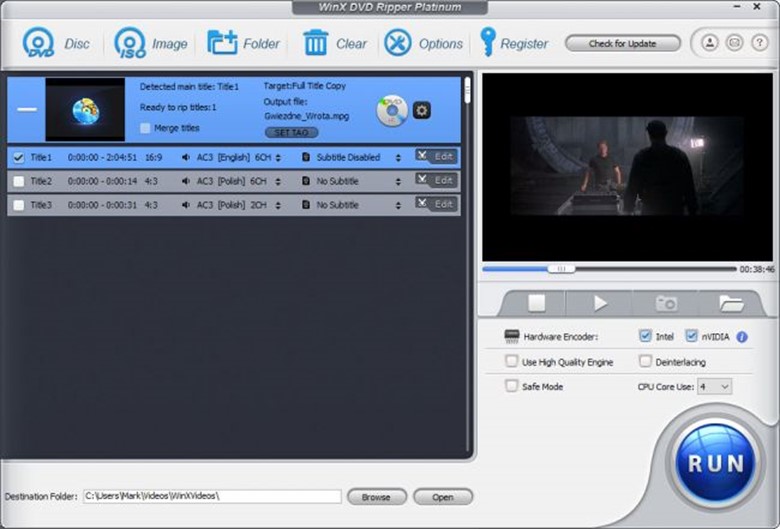 If you want a ripper with more options to customize it according to your specific tasks, WinX DVD Ripper is not the best option for you. It also comes with a quirk that when you install it as a trial version, the platinum version is installed with all the essential features but as soon as the trial period ends the platinum features get disabled and its performance slows down which can be a deal breaker for most of the people. Don't get me wrong though, the basic functions still work and you can convert your files but after using the platinum trial version it doesn't feel as near as good.
Handbrake
Handbrake is commonly known for converting videos into the required or desirable formats but it can also rip DVDs and handle ISO image files. Being an open source, it offers a lot of features for free which makes it popular among the people.
Like other Free DVD ripper software Handbrake also offers a few readymade profiles for you to choose from when converting an ISO image file or dealing with disc folders but it also provides you with the ability to customize each and every conversion session as per your desire. Handbrake also offers the option of queuing so you can queue up multiple conversions and it will complete them on its own so that you won't have to stick around and wait for individual conversions to finish to start the next one.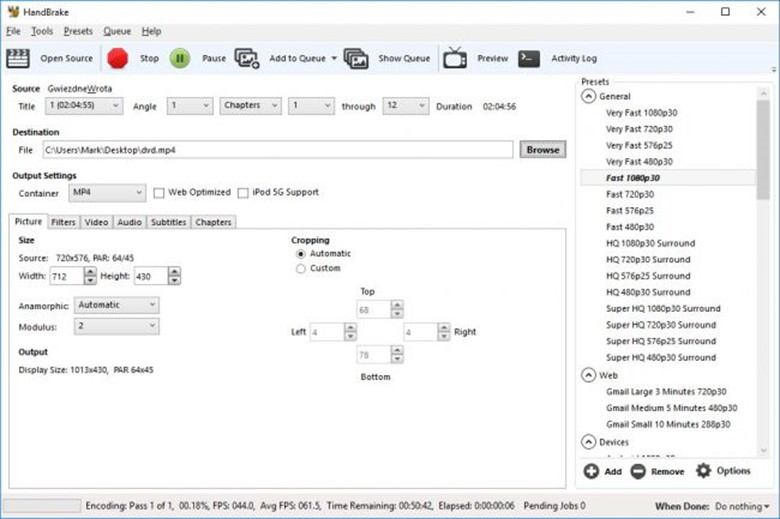 All these option are great for a tech guy but for people who are not into the geek league Handbrake can seem to be a bit complicated because not everyone knows what options should be chosen for optimal results. Its complexity is counted as a flaw which seems a bit unfair to me but that is what most of the users say about its usability while reviewing Handbrake.
In early May 2017 the MAC version of Handbrake was reported to be infected with malware but now that threat is over and the software works perfectly fine for the MAC users.
MakeMKV
MakeMKV is also a worthy mention in this list as it offers not only DVD ripping but it can also handle Blu-rays along with the normal format conversions especially audio conversions. Its interface is really recognizable because it resembles DVD decrypter in that aspect, so it can be said that it's fairly easy to use.
MakeMKV is a pretty strong contestant when it comes to usability you don't have to worry about anything, you just open it and analyze your disk and you are good to go no faff whatsoever. It's fairly simple after the analyzing is done you just have to select the files you want to rip and specify the directory and it will start working on it as soon as you click the MakeMKV button.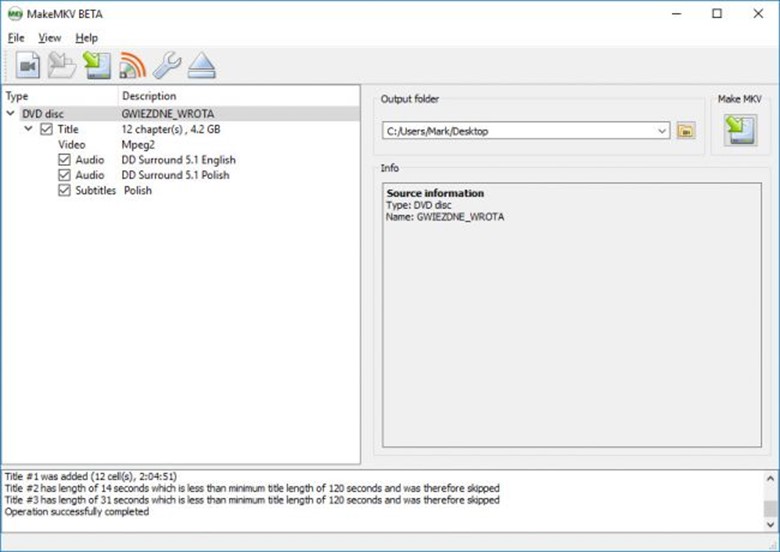 However with all those perks comes a few quirks and in case of MakeMKV is sometimes the issue of off sync tracks and also the Blu-ray ripping is only available in the paid version. Also if you are into video editing MKV is not the best option to go for as most of the video editing software have difficulty with MKV videos due to their compressed nature.
Freemake Video Converter
Freemake Video Converter like the name suggests is a video converter, with all the common formats and features, it is a good competitor in this list but the reason that makes it relevant to this list is that it boasts a DVD ripper mode which is arguably one of the best when it comes to simplicity. It offers great sophistication with the simplest of interface and can be used easily with no confusions about the functionality of each given option.
Its simplicity lands it in the second best spot in this list and it will become apparent once you'll use it. When you start up Freemake Video Converter, for ISO files you have to go to the DVD section and after that you have to choose the appropriate drive. Freemake Video Converter will start analyzing the disk drive. When all that is done you just have to select the video track you want to convert and choose the format in which you want the final file. It will convert the file into the desired format.
Freemake Video Converter takes things up by offering the ability to pick up segments of video tracks instead of bothering with the whole file so you can clip out your favorite scenes of a movie and watch them on the go or if you want to use them somewhere else as a demonstration.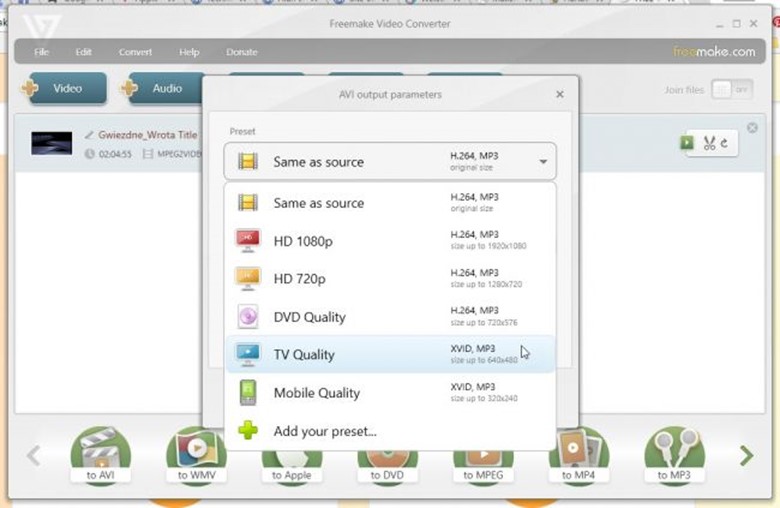 But like all other such software, Freemake Video Converter does have a few chinks in its armor and they are mainly the prompts to install other free ware as you are installing Freemake Video Converter which can lead to a malicious attack and a massive headache so be careful while installing it. Select the custom option while you are prompted by the installation wizard so that you can uncheck or decline all the other free ware prompts.
To conclude the matter I'll say that everyone has different preferences and they can only be met after trying out diverse options available in the market. While writing this article I have kept in mind that someone who is not familiar with this kind of research should also be able to make a good decision by reading this article. According to my approach and user reviews over the internet, I rate the Free DVD ripper software available in the market as below,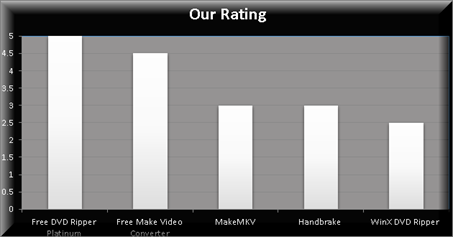 Please follow and like us: