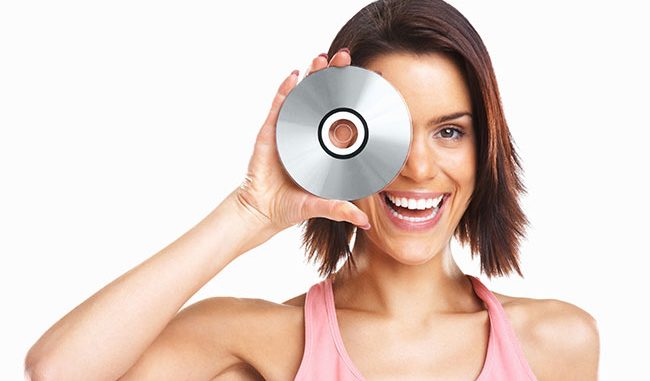 Presently, there are many DVD burning software in the market, and getting the one that works for you is crucial in burning high-quality DVDs. In this guide, we look at the top 5 free DVD burning software of 2017 based on their ease of use, burning speed, performance stability, and their features.
Free Burning Studio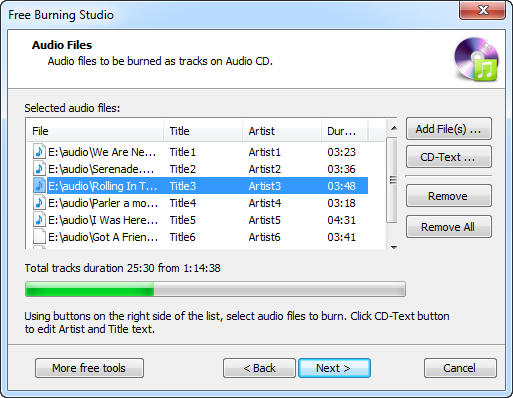 Free Burning Studio is easy, and fast DVD burner transfers any video, audio, and data onto a DVD, CD, and Blu-ray. It supports various audio formats including MP3, WAV, and WMA. It burns videos of various formats including MPEG, MP4, AVI, WMV, RM, MOV, and DivX to VCD, DVD-Video, and SVCD with high quality for use with your home or portable DVD players. Best of all, you can burn FHD and HD DVD and Blu-ray discs for the best visual quality. In addition, burn your important work data, as well as create and manipulate ISO images with the in-built ISO tools.
WinX DVD Author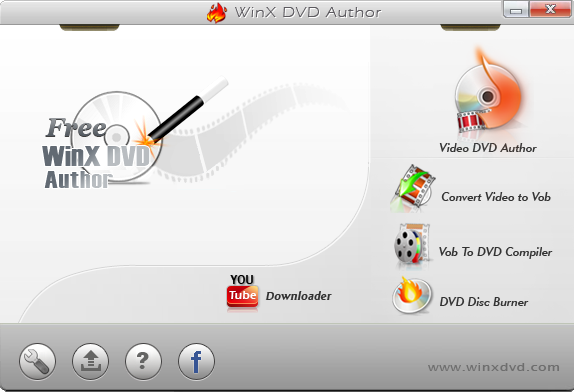 WinX DVD Author is a free DVD burning and authoring software that enables users to burn MPEG, FLV, VOB, WebM, AVI, MP4, MKV, et al. video formats to DVD while maintaining audio and video quality. You can author subtitles for your videos using international languages such as German, Chinese, French, and Japanese. It comes with a YouTube downloader for convenient downloads of videos. You can also author your chapter menus on your DVD for easy access to specific videos, data, and audio files. Before you get down to burning, ensure that you know about DVD resolution for playing or burning.
BurnAware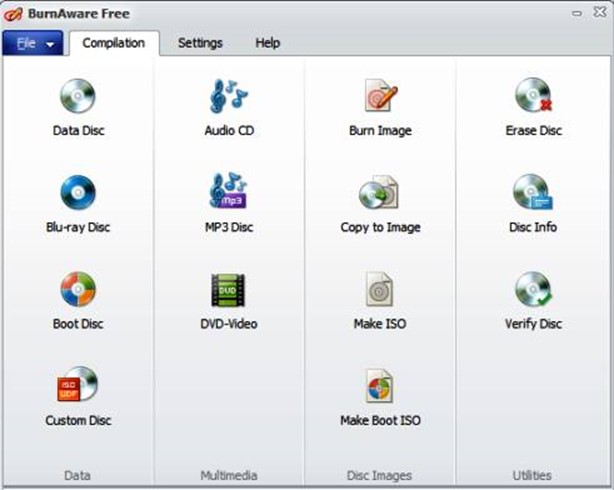 BurnAware is an infamous free software for lightweight Blu-ray, CD, and DVD burning. It makes burning easy work for video, audio, data and ISO files in a variety of formats including MP3, MP4, MPEG, WAV, AVI, VOB, WMV, RM, et al. It allows you to format rewriteable discs for future use. It has one of the lowest CPU usage, direct copying, session selection, ISO restrictions, and levels of all burner software. It supports various hardware interfaces including SATA, USB, SCSI, AHCI, and IDE.
Ashampoo Burning Studio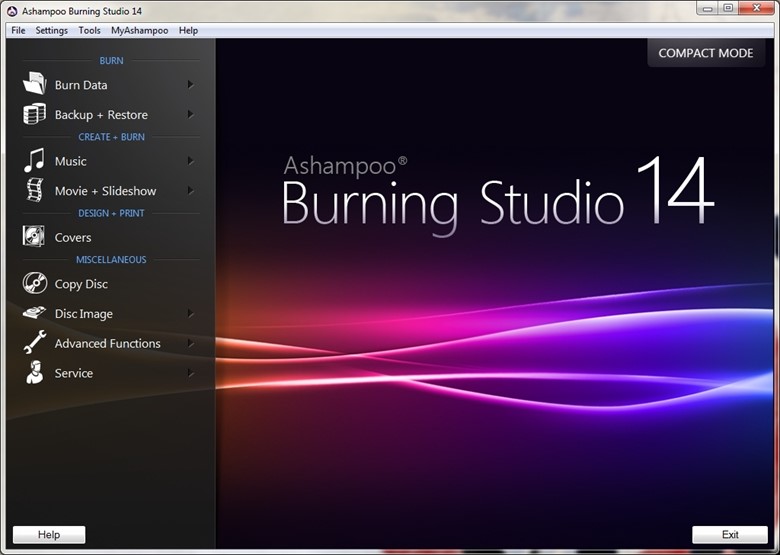 The free version of the Ashampoo Burning Studio burns Blu-ray, DVD, and CDs and it include bonus features such as the automatic setting of the burning speed. It allows you to burn encrypted and compressed backup discs. It can create audio and video discs allowing you to remove, add files and folders, as well as update existing discs. It offers you integrated support for over 1,700 DVD burners.
7Burn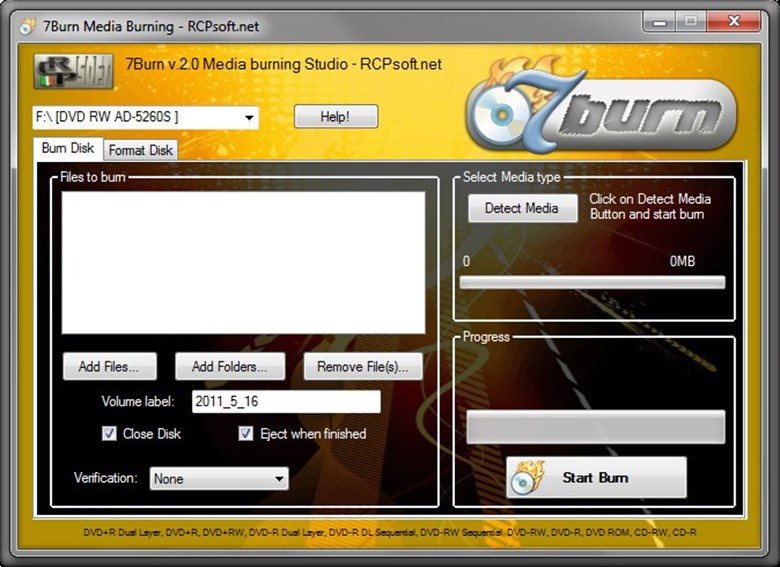 7Burn is for users looking for a lightweight software to burn Blu-ray, DVD, and CD. It is an ideal software for that allows you to burn video, images, and audio files onto DVD+R, DVD ROM, DVD-RDVD-RAM, CD-RW, DVD-RW, Blu-ray DVD, HD DVD-R, DVD+R dual layer. It supports a large number of audio and video formats including MP3, MP4, MPEG, WAV, AVI, VOB, WMV, et al.
In conclusion, many of the above software have the paid versions, but in most cases, you only need a straightforward and easy program. You can also try the subscription versions, which has a trial period.
Please follow and like us: