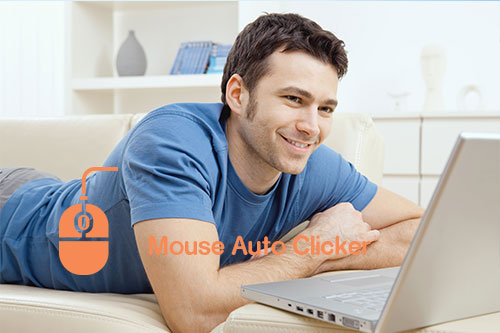 A reliable auto mouse clicker will help increase your productivity as well as promote your health by cushioning you from the hassle of clicking on a particular window or website repeatedly. However, you need to consider a number of factors when selecting this kind of software to identify the best.
Let us look at three of the primary factors that you should consider when looking for the best mouse auto clicker.
Security
Advancement in technology has led to new online security threats such as ransomware and malware. Any program that you install on your computer can be used as a loophole by hackers to install such malicious software and steal your personal data. Based on this fact, it is highly recommended to ensure that the mouse auto clicker has robust firewalls to protect users.
Usability and Reliability
Take time to read how a particular mouse auto clicker on your list functions to know if it can meet your needs and preferences. For instance, get to know if the provider offers instructional videos that you can watch to learn how to use the program. More importantly, the software needs to be reliable. For instance, if you intend to use it to place bids or on online Forex trading platform, check if it's reliable as simple mistakes can lead to massive losses.
Cost
What is the cost of using the software? There is some paid and free mouse auto clicker software in the market. Unfortunately, the cost of using the free software is been bombarded with countless ads but there are providers who do not use their free apps to advertise other products. Weight both options and decide if you settle for the paid or free auto clicker.
After a week's scouting the internet and looking at the various mouse auto clicker options available, we have finally found one that works perfect, Free Auto Clicker. Here are the steps you need to follow to take full advantage of this amazing software.
Get the mouse click point by defining the X and Y coordinates on your computer screen. To do this, position the cursor on the place you want the software to click on then press the spacebar and click the mouse to display and record the coordinates. Repeat this process on every place that you want the software to click on to ensure they are added and saved in the program's FAC file.
Define the schedule and time interval by inputting the ideal number (seconds) in the "Click Interval" field. You can also direct the software to stop clicking after a given period of time by specify the number of clicks and inputting the number in the "Stop After"
Select Start Auto Click and define the Left and Right buttons. Once you set up everything click on "Start" tab to initiate the program. If at some point, you want to pause or stop clicking, press Pause/ESC on your computer's keyboard.
Final Verdict
Free Auto Clicker is a reliable, safe, and user-friendly program that you can use to redefine how to click on websites and programs on your computer including gaming software.
Please follow and like us: